Eco Rewards Reader Locations around Bracknell
Participate in Eco Rewards in Bracknell by touching your e+ card, rail smart card or smart tag on one of the blue readers.
Find a reader on your walking or cycle route.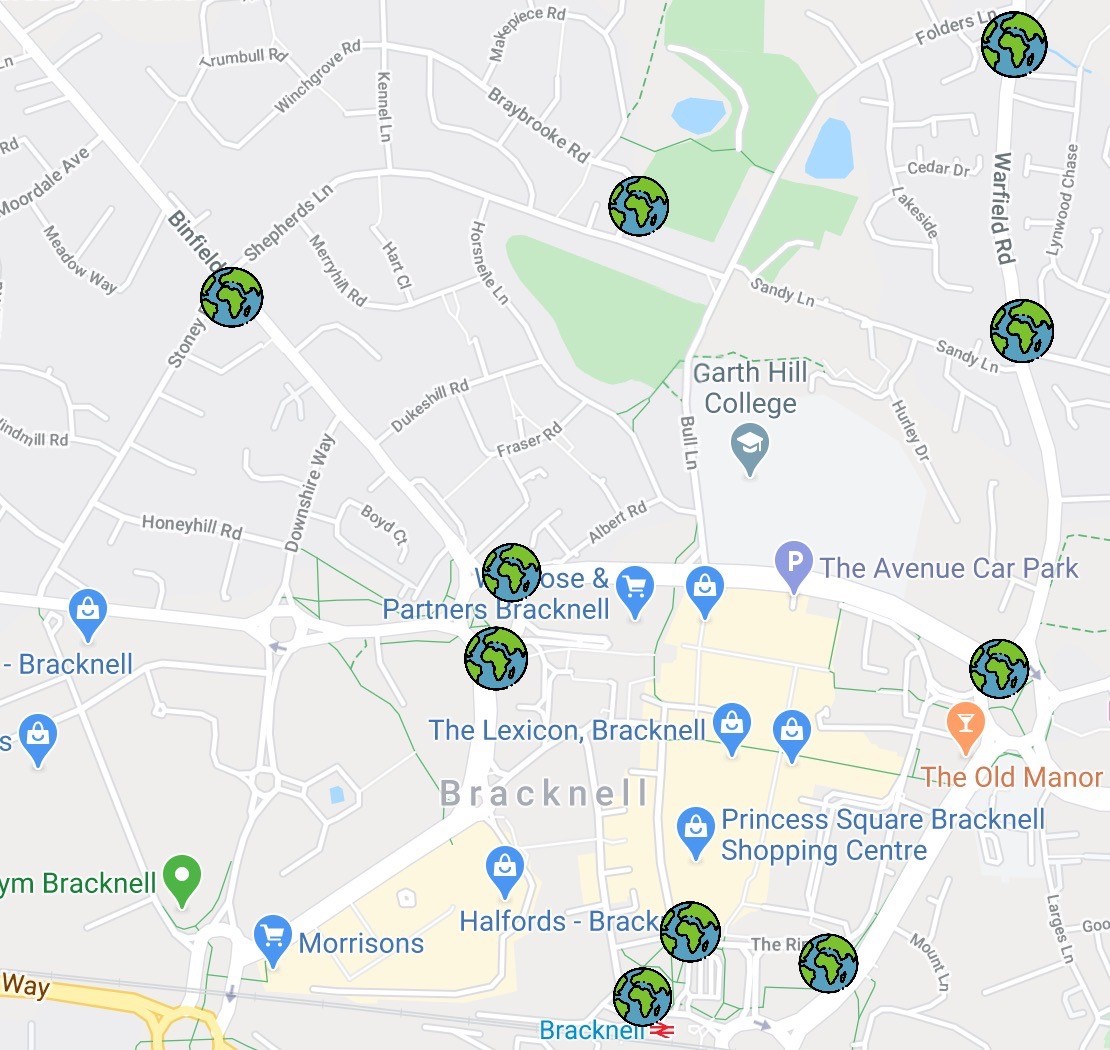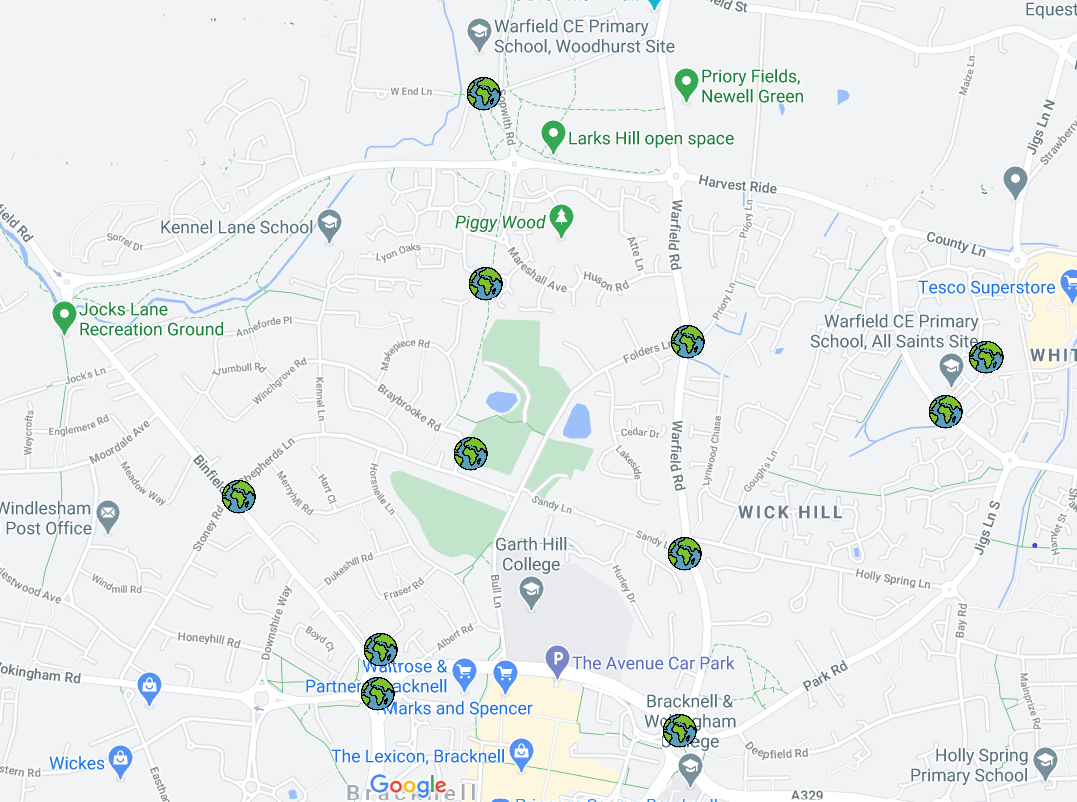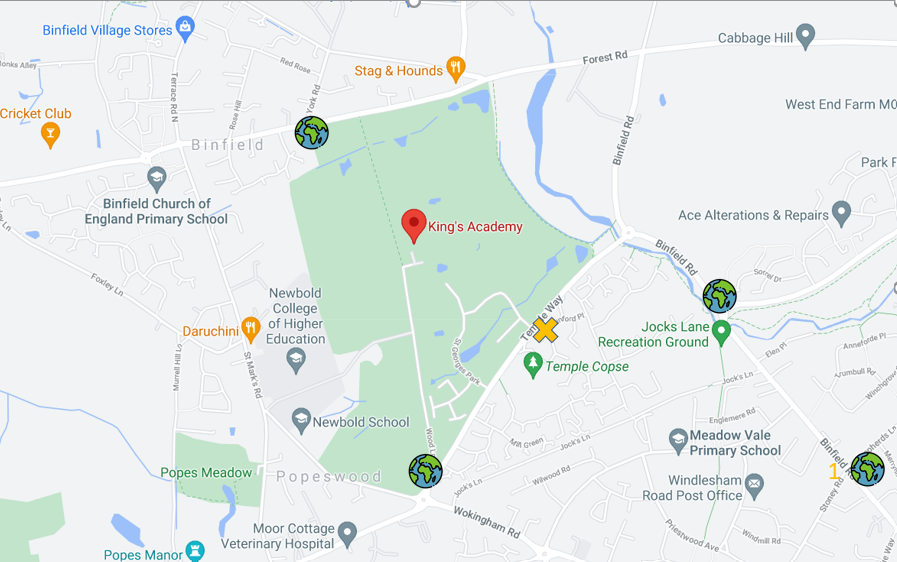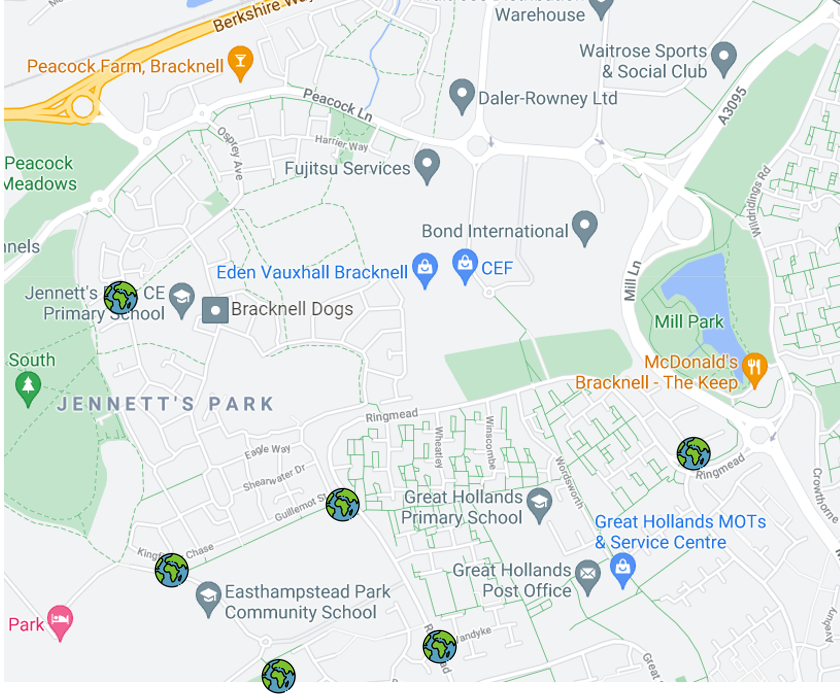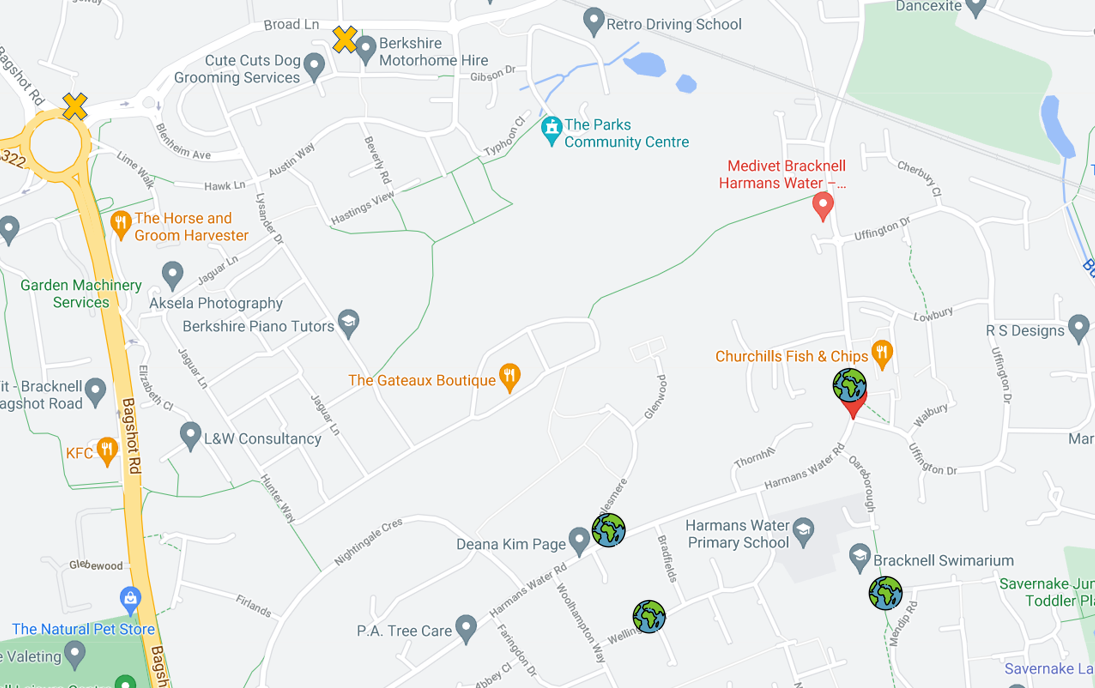 Remember to register your card or tag as soon as possible.
Please take care when travelling and stay safe.
Eco Rewards Team